Location
Derring Hall, room 3017
24061
Blacksburg
,
VA
United States
Virginia US
Date:
Friday, October 19, 2018 -

10:00

to

15:30
Sponsoring Organization:
Virginia Tech Massey Herbarium
Short Description:
"Sedges have edges" is a helpful mantra in plant ID to spot this tricky group. Try learning Virginia's sedge diversity with this expedition!
Taxonomic Scope of Specimens:
Geographic Scope of Specimens:
Temporal Scope of Specimens:
Image: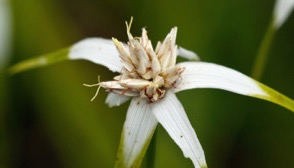 Funding Credits:
National Science Foundation under award 1410069. Any opinions, findings, and conclusions or recommendations expressed in this material are those of the author(s) and do not necessarily reflect the views of the National Science Foundation.